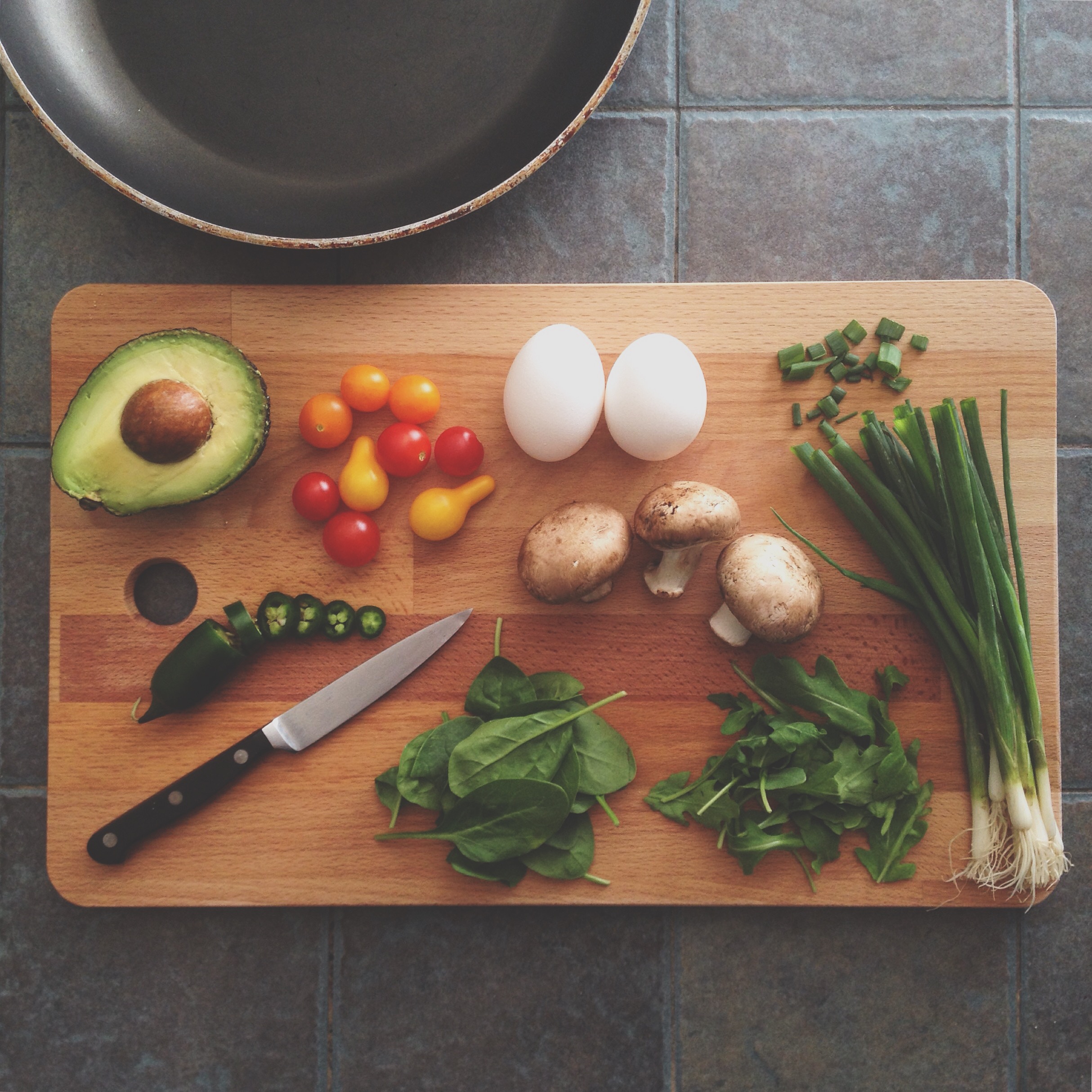 Join a fitness community that is passionate, determined, and supportive. Whether you're here for a day or committed to years, we've got exactly what you need. We at FitnessChef, LLC welcome everyone, regardless of where you are in your fitness journey. Here it's all about the individual's journey, so you only have to live up to your own standards. Get ready to have fun, enjoy some delicious, nutritious food and get fit on your own terms.
Join us today.
We all have goals. Whether yours is to bulk up, lose weight, or maintain lean muscle – it can be difficult to achieve these goals by yourself. It is easy to get caught up in our busy lives; between work, kids, relationships, and getting to the gym/outdoors, you may feel like you simply don't have the time. So, what happens? You eat out, or grab the easiest thing on the shelf, making another unsatisfying meal and packing on those stubborn pounds. You end up going back to the same toxic routine and turning all of your logged gym hours into wasted time.

Say goodbye to all of the frustration and hello to FitnessChef – here to make all those healthy decisions easy! Not only will you love our meals but you will love the results. Finally, a customized, easy-open, vacuum sealed meal - that's actually healthy! Forget worrying about the calories or ingredients, the cooking or the cleaning up. Just heat up, grab your utensils, and enjoy! Get ready to save time, energy, and money all while eating delicious meals that help you crush your goals.
What are you waiting for?
lets get you some FITNESS-CHEF meals today!
Choose from 3 Different Types of Plans*:
*All plans include FREE shipping and can be Vegan friendly
Monthly Standard Subscription - Perfect for you!
Monthly Premium Subscription - Perfect for your family and friends to share!
One Time Purchase - Don't want to buy in bulk? This is perfect for you!
Mini Meals - Try 10 of our assorted menu items!
William
"A little over a week into the meal prep and loving it! I ordered a month ahead and suggest going that route since you'll save so much with the bulk order discount. Meals are way cheaper than the salty, fattening food I was ordering and eating daily. Perfect portions and tons of flavor. I've already lost 7 pounds so far in just over a week! If you're on the fence, don't be. These meals work with a proper exercise plan and good water intake habits."
Meghann Hefner
"Amazing food, 12/10 would recommend to a friend!"
Rachel Lewis
"I've always had such trouble with diet plans and the food is never great. Honestly fitnesschef proves that healthy can taste good — I've never had something so delicious! And I'm already seeing results. Would definitely recommend!"
Farshogar Umrigar
"Overall satisfied with the service. Each meal is designed to enhance your workout routine and create muscle growth over time. All the meals I ordered were delicious and well balanced. Being a 6 feet 4 inches guy it takes a good amount of food to support me in one meal. Fitness chef meals does this with minimal amounts of calories per meal. I lost 15 pounds in 2 months and am looking forward to loosing more! Definitely recommend to anyone of any age regardless if the goal is to loose weight, gain muscle or just need the convenience of proper meals in a super busy work week."
Dave F
"Your lean meals are the best tasting meal plan options I found! Eating right has always been hard for me. Thanks for taking the guess work out of what to eat that's healthy!"
Join the Fitnesschef team to be part of a bigger outreach! We love our city, we want to give back and we need your help and support.
Help us feed the homeless in Baltimore city. We will prepare healthy, fresh, delicious meals for them and cater them with the same dignity that our clients receive. Once a month we will provide meals to feed hundreds of hungry homeless in our streets. There are over 30,000 people struggling with mental illnesses, physical handicaps, abandoned veterans, trauma, and many other health conditions. There is simply not enough help out there to ensure that everyone gets one meal a day. We want to do our diligence as a company and give back to a city that gives to us. 100% of your donations will go towards the food outreach program. Please, if you are willing to donate anything click the button below. If you would rather come help us feed our people contact us directly via email or phone. Welcome to do both! Join the Baltimore food outreach with Fitnesschef, LLC.